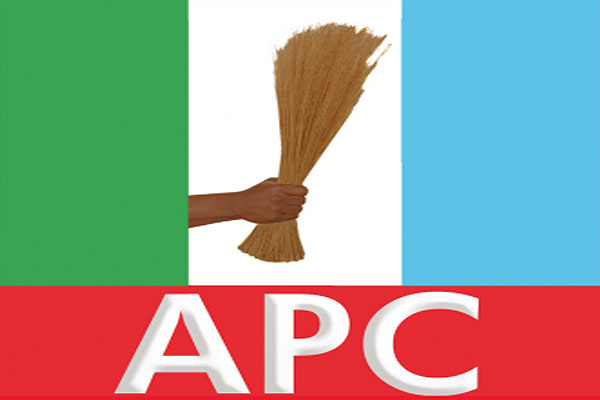 Rivers APC Suspends Party Chairman
There are signs that a fresh crisis might be brewing in the All Progressives Congress (APC) in Rivers State. This is as some members of the State Executive Council have announced the suspension of the State Chairman of the party, Emeka Beke.
The executive members at a media briefing in Port Harcourt also announced the suspension of the State Legal Adviser, Iheanyichukwu Azubuike and State Publicity Secretary, Darlington Nwauju.
They accused the suspended executive members of involvement in anti-party activities, gross misconduct and financial mismanagement.
The aggrieved excos were led by the State Deputy Chairman, Omiete Eferebo, with the communique read by a state official, Chike Enyinda.
They also berated the state leader of the party and immediate past Minister of Transportation, Rotimi Amaechi for failing to lead the APC in Rivers State to victory since leaving office as Governor in 2015.
The excos further accused him of involvement in anti-party activities, saying that the former governor before the 2023 presidential election directed members of the APC to vote for the candidate of the Peoples Democratic Party, Atiku Abubakar.
According to the aggrieved executive members, this directive was what affected the chances of the party to win the state-level elections, as members of the APC continued to vote against the APC because Amechi failed as a leader to give a counter directive during the governorship and State assembly elections.
They went on to state that Rotimi Amaechi, instead of being remorseful for his alleged failed leadership, openly criticised the President-elect, Bola Tinubu who is a member of the party for having a hand in the appointment of the INEC Chairman, Professor Mahmood Yakubu.
The APC executive members said the actions of Rotimi Amaechi who has continued to single-handedly enjoy the state quota of the party at the national level as out the state chapter of the APC at a cross road with the incoming presidential administration, even though they are the same political party.
They, therefore called on the National Leadership of the APC to investigate the activities of Rotimi Amaechi in Rivers State to take appropriate actions to reposition the party.
In the meantime, the aggrieved executives appointed the Deputy Chairman in Rivers State, Omiete Eferebo to serve as the State Chairman in an acting capacity.