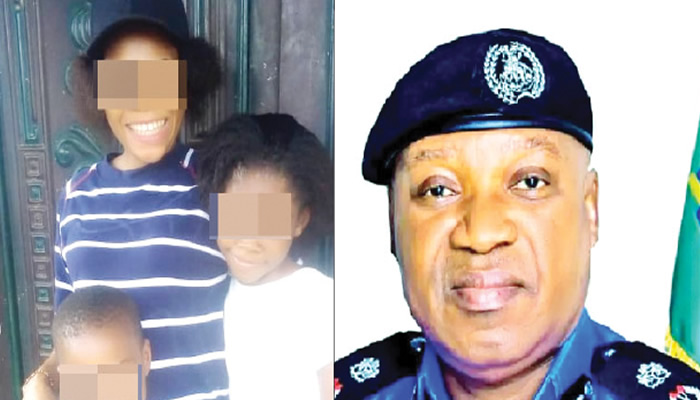 The Lagos State Police Command on Tuesday confirmed the arrest of two female suspects in connection with the disappearance of a baby at the State Criminal Investigation Department, Yaba.
The state Police Public Relations Officer, SP Benjamin Hundeyin, who spoke to our correspondent on the phone, however, said the baby had yet to be found.
PUNCH Metro had reported that a policeman attached to the SCID, Samuel Ukpabio, took the child from his mother, Fortune Obafuoso, while claiming to be acting for a government ministry.
Obafuoso said on Friday, December 23, 2022, when she was delivered of her baby, the policeman arrested her and took her alongside her children, including the newborn, to the SCID on the allegation that she wanted to sell the baby, a claim she denied.
The cop subsequently gave her N15,000, and threatened her not to return for the baby.
He sent her another N170,000 after she kept demanding the child.
The police spokesman, Hundeyin, had confirmed the arrest of the policeman.
Providing an update on the matter on Tuesday, he said, "Two ladies have been arrested; the inspector (Ukpabio) mentioned the person he gave the baby to and we arrested that person. The person is in detention now. During interrogation, that person mentioned that she gave the baby to another person and the person has been arrested and detained.hers
"Both of them have not denied collecting the baby but we still don't know where the baby is. We are still working and by the end of tomorrow (Wednesday), we should be able to tell where they took the baby to. So, we have a total of three people in detention now; the inspector, and the two ladies."
Meanwhile, the Country Director, Amnesty International Nigeria, Osai Ojigho, said the manner Obafuoso was treated by the police was appalling, adding that justice must prevail and the baby returned.
Ojigho said, "Section 30 of the Child's Rights Act prohibits the sale of children. The police officer involved in intimidating and harassing the woman seeking the return of her child must be investigated and prosecuted.
"It is disheartening that the police leadership has delayed in doing the right thing. It is important that the child is returned to the mother and the illicit transaction the officer facilitated or acted as an intermediary exposed."
The 35-year-old explained that Ukpabio, while interrogating her at the police formation, forcefully took the baby and handed him over to a yet-to-be-identified woman.