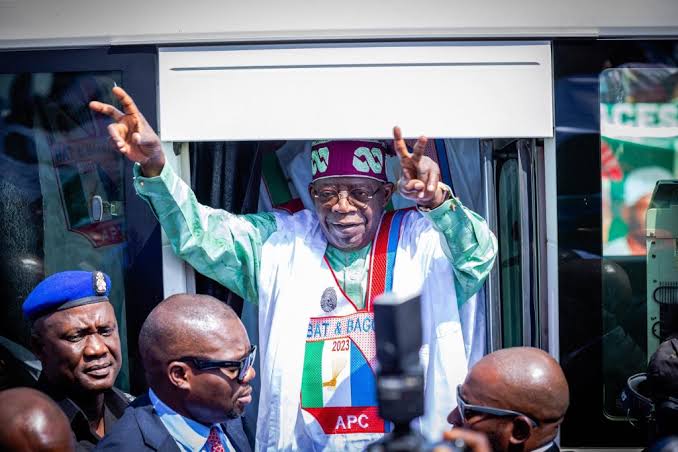 Presidential candidate of the All Progressives Congress (APC), Bola Tinubu, has delivered another inscrutable lingo at a campaign trail, a habit that is fast forming the major talking point of his public engagements ahead of next month's poll.
Speaking to supporters in Edo State on Thursday, Mr Tinubu said his vision is to "turn so called yahoo yahoo boys into in manufacturing and creation of than being gazelle gagaraga."
'Yahoo boys' in local parlance means internet fraudsters but The Gazette could not immediately find the meaning of the terminology gazelle gagaraga, despite searches in major dictionaries and thesaurus.
During his recent campaign tours, Mr Tinubu has continued to mumble unintelligible phrases such as bulaba-bala-blu, giving his image nightmares in explaining away an apparent mental challenge.
https://youtu.be/Y9QH3Dgi1fE
The former Lagos governor continues to bid for the country's presidency amidst public concerns regarding his health status and physical fitness for the job.
Despite speculations of multiple health issues, Mr Tinubu continues to pride himself as the most qualified for the country's top job ahead of other candidates.
PEOPLES GAZETTE