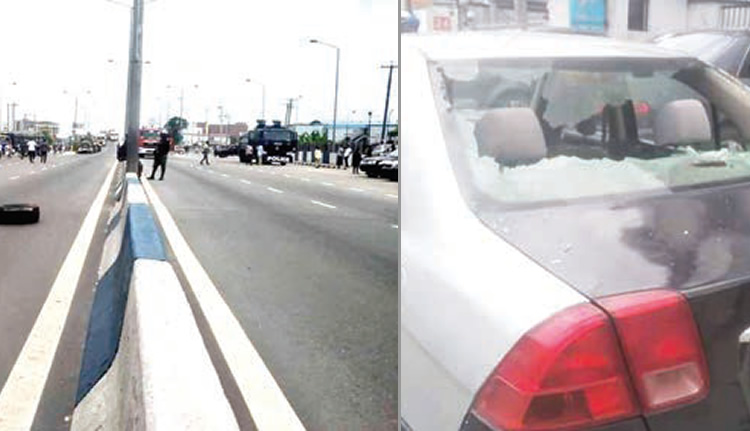 Father Of Three Shot Dead While Controlling Traffic In Rivers
Unknown gunmen dressed in police uniform on Saturday evening shot and killed a man identified as Chukwuka Monye at Rumuokoro Junction in the Obio/Akpor Local Government Area of Rivers State.
The deceased, a volunteer traffic warden, was said to be controlling traffic in Rumuokoro, an outskirt of Port Harcourt when the incident happened at about 6pm.
He was said to be assisting in clearing the gridlock caused by a downpour when one of the gunmen in police uniform inside a vehicle azscene.
A source who did not want his name in print for security reasons said the deceased had an issue with some security personnel, but could not give a proper identity of the people.
"What I heard was that Chukwuka was arguing with some security people, but I don't know if they are policemen or not.
"He is a very quiet person and very intelligent. He is a First Class graduate, 43 years old now. It is very unfortunate what happened to him," he stated.
It was learnt that the corpse was later retrieved from the scene by policemen and deposited at a morgue in Port Harcourt.