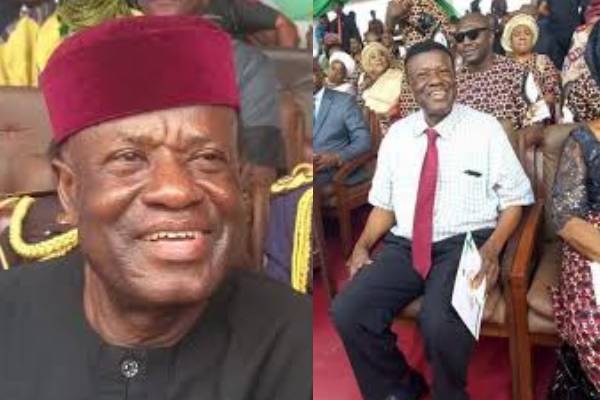 Former governor of Anambra State, Dr Chinwoke Mbadinuju is dead.
He was said to have died at the National Hospital in Abuja today at the age of 78.
A press statement by his son, who is also a lawyer, Barr Cheta Mbadinuju, which was signed on behalf of the family revealed that Mbadinuju, who was governor of Anambra State between 1999 and 2003, died after a brief illness.
The release reads: "With heavy hearts but utmost gratitude to God for a life well spent, we announce the passing of our father, grandfather, uncle, friend and associate, Dr Chinwoke Mbadinuju, a former governor of Anambra State and elder statesman.
"ODERA as he was fondly called, passed peacefully at the age of 78 years on the morning of the 11th of April, 2023 at the National Hospital Abuja after a brief illness, surrounded by his family and loved ones.
"At this trying time, we pray for God's grace and mercy upon him and those left behind to mourn him. His funeral arrangements will be announced in due course by the family."
Mbadinuju, who was said to be a very kind-hearted man governed Anambra at a time when the state experienced the highest level of political turbulence.
He lost the battle of returning as governor of the state in 2003 as a result of a gang-up against him by the political godfathers of Anambra.