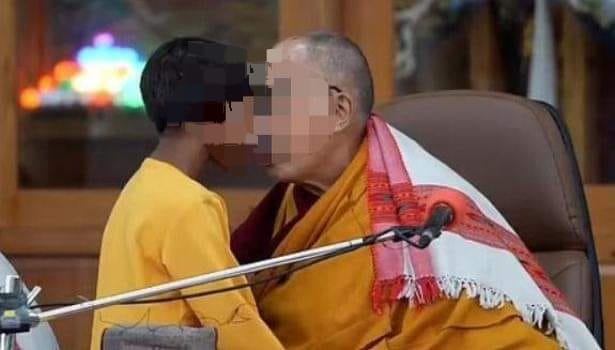 Tibetian spiritual leader and 14th Dalai Lama, Tenzin Gyatso, has tendered an apology for a viral video that featured him kissing a young boy.
The clip, which recently made rounds on the Internet, was from an event held on February 28, at a suburb of Dharamshala city in northern India, CBS reports.
In the video, the 1989 Nobel Peace Prize winner was seen kissing the boy's lips as the latter bowed to pay his respects. The monk afterwards stuck out his tongue and asked the child to suck it.
"Can you suck my tongue," he was heard saying to the boy in the clip.
The video has drawn backlash from social media platforms, especially Twitter, as many tagged the 87-year-old's action as disgusting.
In response to the comments, a statement was posted on the spiritual leader's website where he apologised for the "hurt" he might have caused the young boy and his family.
"A video clip has been circulating that shows a recent meeting when a young boy asked His Holiness the Dalai Lama if he could give him a hug.
"His Holiness wishes to apologise to the boy and his family, as well as his many friends across the world, for the hurt his words may have caused," the statement read in part.
The release also stated that although Lama was in the habit of teasing people in "an innocent and playful way," he "regrets the incident."