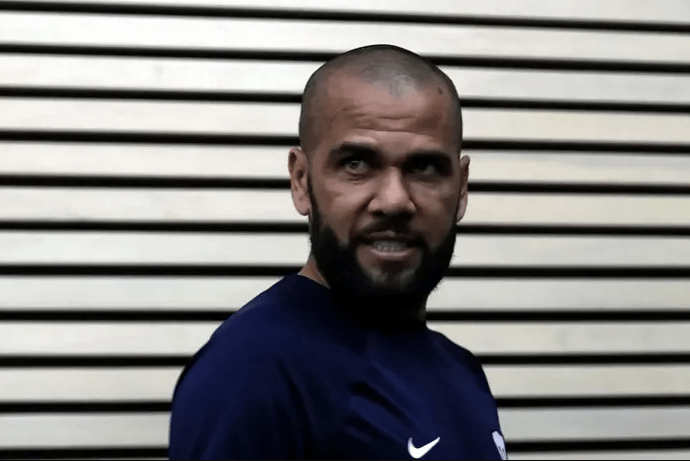 Brazilian Defender Dani Alves Claims Consensual S*x In Assault Case
Brazilian soccer player Dani Alves has said he had consensual s*x with a woman who has accused him of s*xual assault, changing his version of what happened in a Barcelona nightclub in late December.
The 39-year-old, who has been jailed without bail since 20 January, appeared before the judge handling the investigation on Monday at his own request.
Alves had previously denied any s*xual encounter with the woman who filed a complaint in January about an alleged s*xual assault in a restroom at an exclusive Barcelona nightclub.
Two weeks before his arrest in January, Alves said in a video sent to local TV channel Antena 3 that he did not know who the woman was.