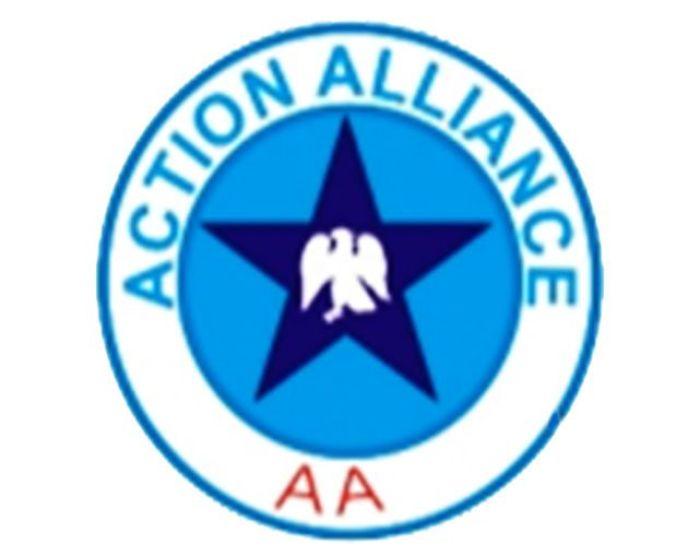 The Action Alliance (AA) is set to officially flag off its Presidential Campaign for the 2023 Presidential Election on Saturday in the Federal Capital Territory, Abuja.
The National Chairman of AA, Dr Adekunle Rufai Omo-Aje stated this in a statement made available to the media in Kaduna on Wednesday.
According to him, the party Presidential candidate Okanigbuan Solomon-David Iruobe will take the campaign to all the States, Local Government Areas, Wards and Polling Units across the country under the Unified Campaign Structure.
Omo-Aje added that the party campaign will be hope driven for a Nigeria where all and sundry are treated equally.
He added that his party will also let the people know that they need a new breed not from the deficiencies of the ruling party All Progressives Congress (APC), the main opposition party Peoples Democratic Party (PDP) which, according to him, fielded old breed.
The AA Chairman disclosed that its presidential candidate had a desire to fulfil his ambition of becoming President of Nigeria in 2023 and put a smile on the faces of Nigerians.
He stressed that the Owan West Local Government Area-born Computer Scientist is not only contesting the Election but to win the 2023 Presidential election, saying he fall into the category of those that will not drop out because victory is certain.
The AA National Chairman stressed that the 40-year-old Presidential hopeful is in line with the importance the party attach to youths becoming the leaders of today not tomorrow and '"we cannot do this without walking the talk," adding we want to tell Nigerians that it is the youths that will take the country to the Promised Land."
Omo-Aje further said AA's interest in youths and women, gives it an edge over other parties, saying the flag-off will take place at the Action Alliance National Secretariat. Plot 955 no 17 Femi Otedola crescent, off 7th avenue Gwanrinpa Abuja.